We're getting ready for next month's LIGNA exhibition.
We will be showing some new applications at the Hannover show, focusing on two product ranges, both of which use the reliable and effective HP technology.
The first is the Chinese-manufactured Sojet "Elfin" range of inkjet printers, which are simple, reliable and importantly, very good value. Even the entry-level system (which costs only €1500) has a fully-featured, touch screen controller.
What's new is that we have developed a control module, which allows for easy integration with other systems, for applications such as variable data for grading C16/C24, or external data for part-numbering or live batch codes.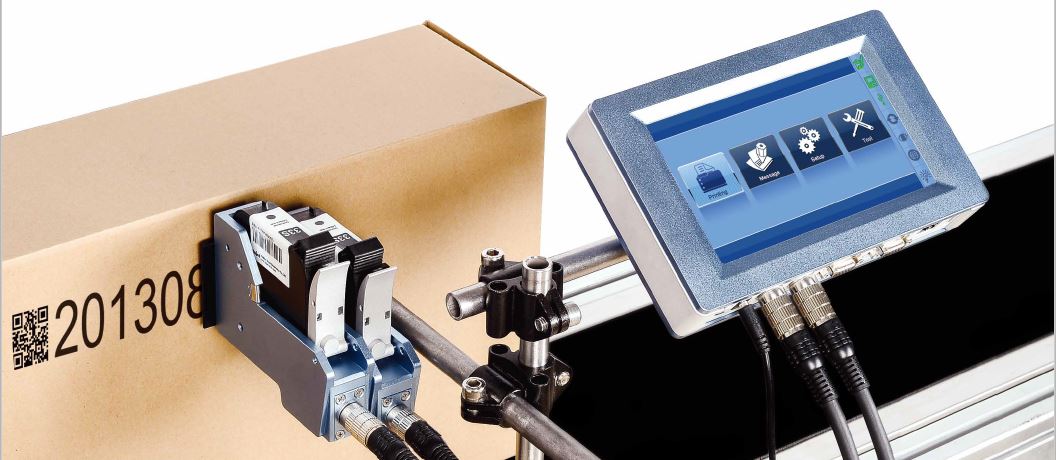 featuring an easy-to-use, touch screen controller
We will be demonstrating how to use this print technology to replace bar code labels. Apart from being lower-cost than labels, inkjet codes allow users to automate application of the bar code, and to comply with retailer requirements. The HP technology is sharp enough to work well on trimmed ends or on a planed surface.
Barcodes on the end stamp
Also on show will be a bulk ink system from Danish supplier, HSA. This system is well adapted to provide lower running costs for Hewlett Packard technology, and includes cheap bulk ink supplied in a 1L bottle format, and independently interchangeable ink cartridges. These features allow customers to maximize the use of the ink cartridge, and to achieve low running costs, at the same time as benefitting from the superb print quality and easy maintenance using HP technology.