With new orders coming in from all over Europe, it's been a great start to the year here at Timbermark! Despite Brexit uncertainty making headlines every day, we're finding export sales account for an ever larger proportion of our turnover.
We've just finished installing this new system for Varpas1 at their sawmill in Latvia.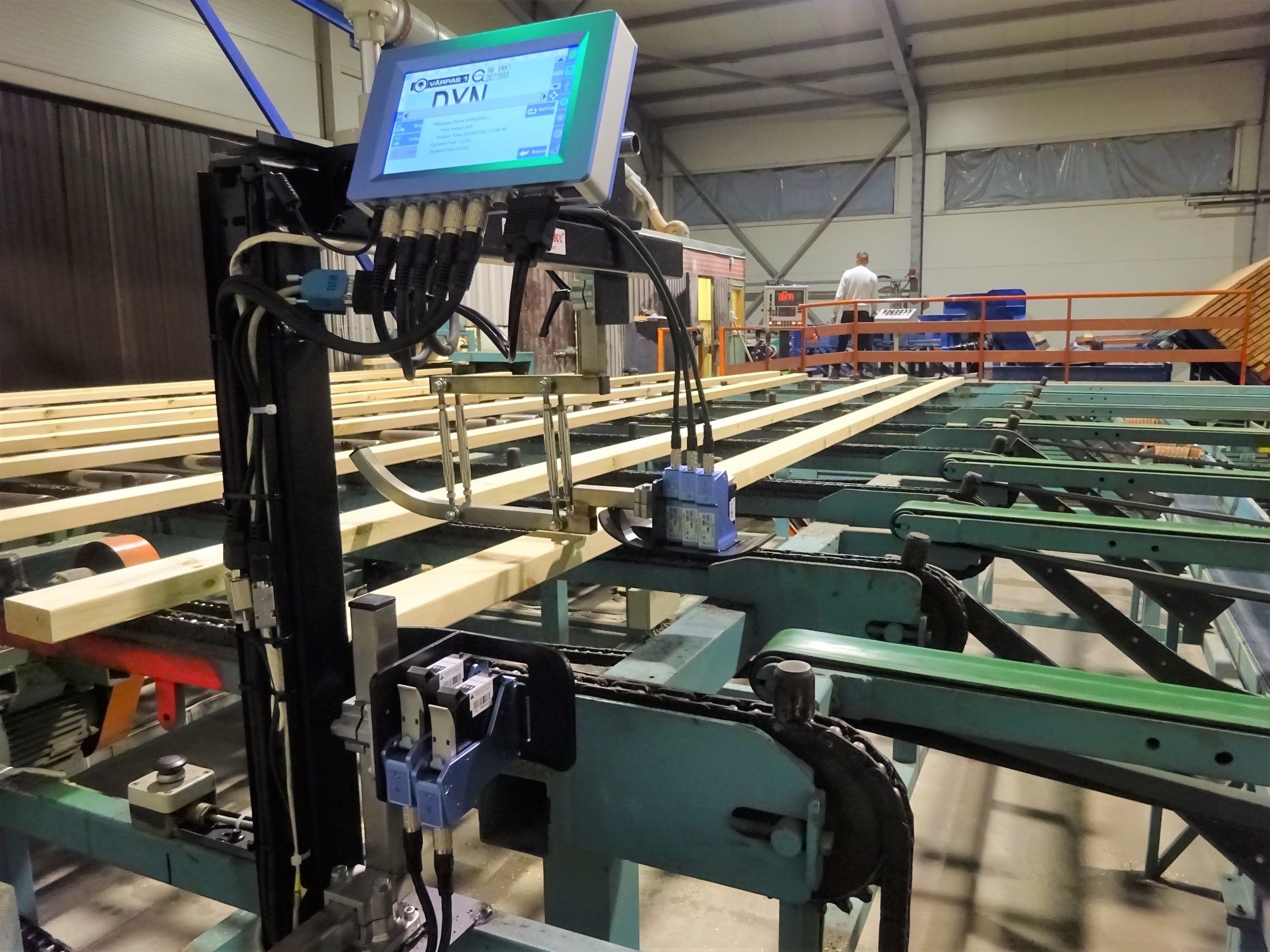 Our new installation at the Varpas1 sawmill, comprising top stamp and end stamp
Varpas1 came to us wanting to improve the quality and efficiency of their marking for graded timber. They'd been using a hand roller to mark their product but wanted the increased flexibility offered by digital printing, which now allows them to incorporate different customers' logos on their planed timber products and to do so automatically, and at a higher line speed than marking by hand.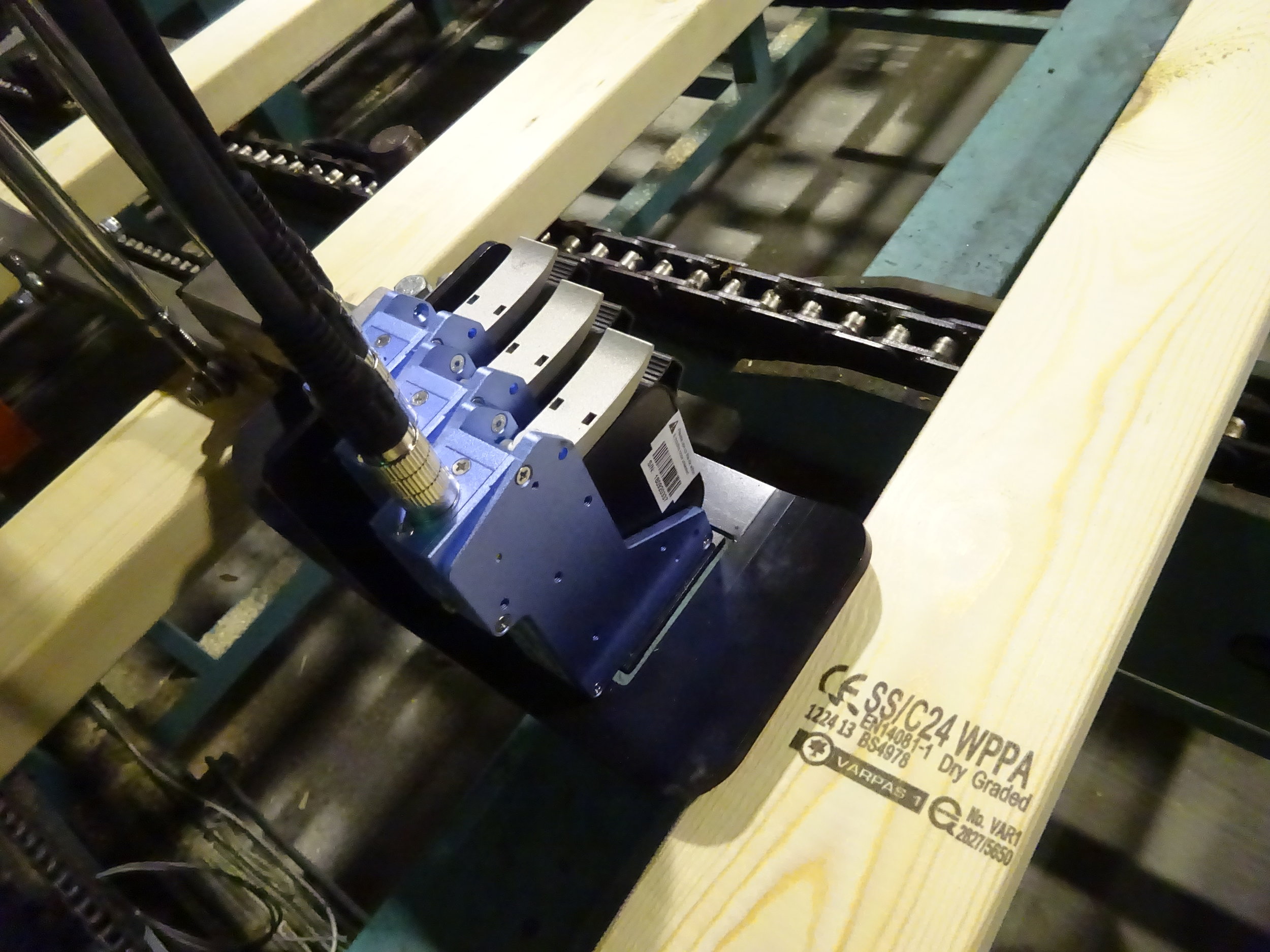 Three heads make up the 38mm high top stamp
We designed and built an installation to include a 38mm high top stamp and a 25mm high end stamp. The top stamp uses 3 heads and is mounted on a floating swing arm to accommodate mis-positioned pieces. The end stamp is in a fixed position, but with height adjustment for different thicknesses of material.